I shared an article last week on the BBB Facebook page about how finding a hobby can get you happy, Danish styles. Danes apparently love a good club or association. Well, I think I might have found myself a new hobby already. Dumpster Diving. Although I think if I call it something snazzy like 'Dansk Dumpster Diving' it could actually become a thing.
When you live in a land seemingly sponsored by IKEA (the Scandinavian giant of furniture and homewares) and for who separating your waste is big business, Dumpster Diving takes on whole new meaning. In addition when you live in a newly built/renovated apartment with no furniture, the joy of 'acquiring' free furniture is truly exciting.
In our apartment complex there are separate rubbish/recycling bins for glass, hard plastic, metal, electronics and mixed waste (assuming you can read the Danish signs). Putting the rubbish out can therefore take me a little bit of extra time. We don't just have one bin in our apartment, we have three. So far the Dane however is not buying my inability to read the signs as a worthy reason why I shouldn't put the rubbish out.
The real gem in this multi bin disposal system is an area where apartment owners can throw out their bigger items. Or if you lived in Auckland we'd call it 'inorganic waste'. Big stuff. Awkward stuff. Gooooood stuff.
The Dane accidentally stumbled on this previously undiscovered supply chain a few weeks ago. I was wishing for some baskets to put my clothes in for our new walk in wardrobe (knickers are not made to be folded and stacked). The next night he disappeared outside to return with 10 IKEA wire baskets. It was 10pm at night. He tells me he 'found them'. The shops were closed. So either he did indeed find them or he just broke into one of our neighbours. I chose to believe the 'found them' story.
A week later I grumbled again that BBB really did need her own chest of drawers to put her many clothes and baby paraphernalia in. Digging around in a large plastic box for a baby jacket which vaguely co-ordinates with other chosen clothing items for the day was fast becoming annoying. So late on Friday night after putting out the recycling an excited Dane again comes bounding up the stairs to tell me he has 'found' a chest of drawers for BBB and we need to go back downstairs to check it out. So on a cold and dark Friday night in somewhat of a covert operation we took our pick of 2 very good sets of IKEA drawers that had been placed in the recycling station area. Loaded up our "wagon" (where wagon = a trolley) and rolled our way down the middle of the street pushing a very good looking set of drawers for 3 blocks. Lucky BBB! She just scored herself her first piece of authentic Scandinavian furniture.
Unfortunately I don't have a photo of our covert operation but I do have a photo of the IKEA delight we are now proud owners of. Ta dah.
Halfway through our recovery mission I did realise that we'd become 'that' person in Auckland we used to chuckle about. The ones who would constantly drive around neighbourhoods at Inorganic Waste collection time stopping their truck/van/car and loading up with all kinds of stuff that other people had left on their front lawn for the Council to pick up.
Although to be fair – we got ourselves some much high(er) quality furniture than I've ever seen in an Auckland inorganic waste collection.
So this week – we're wishing for 8 dining room chairs and maybe a little side desk for the kitchen. We'll see how we go.
Wins for this week:
- A set of drawers (obviously)
- A CPR number! I am now officially recognised by the Danish government. I exist. And not just in some sort of Danish vortex.
- Discovery of Johnsons baby products (as they are known in NZ as) are branded as Natusan Baby Products in Denmark. Same company. Different name. So we eventually have found the elusive Talculm Powder/Baby Pudder.
- And not forgetting our other Dumpster Diving delights of 10 baskets for the wardrobe, one shoe rack and a green vase (to date)
Interesting facts for this week:
- Lukas Graham is a Danish band
- Gratis Ting København is a very cool Facebook page where Copenhagers list items they are giving away. First one who comments 'sold' gets it 'gratis' and just needs to pick it up.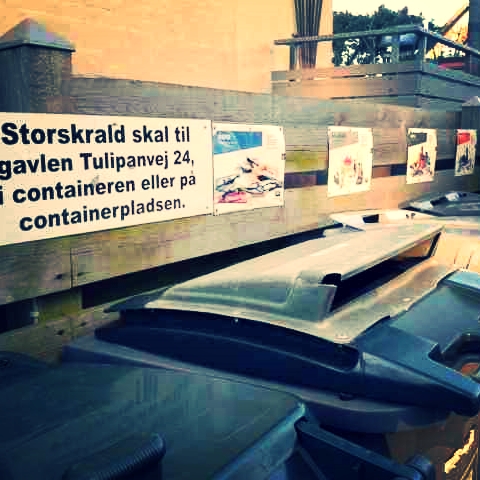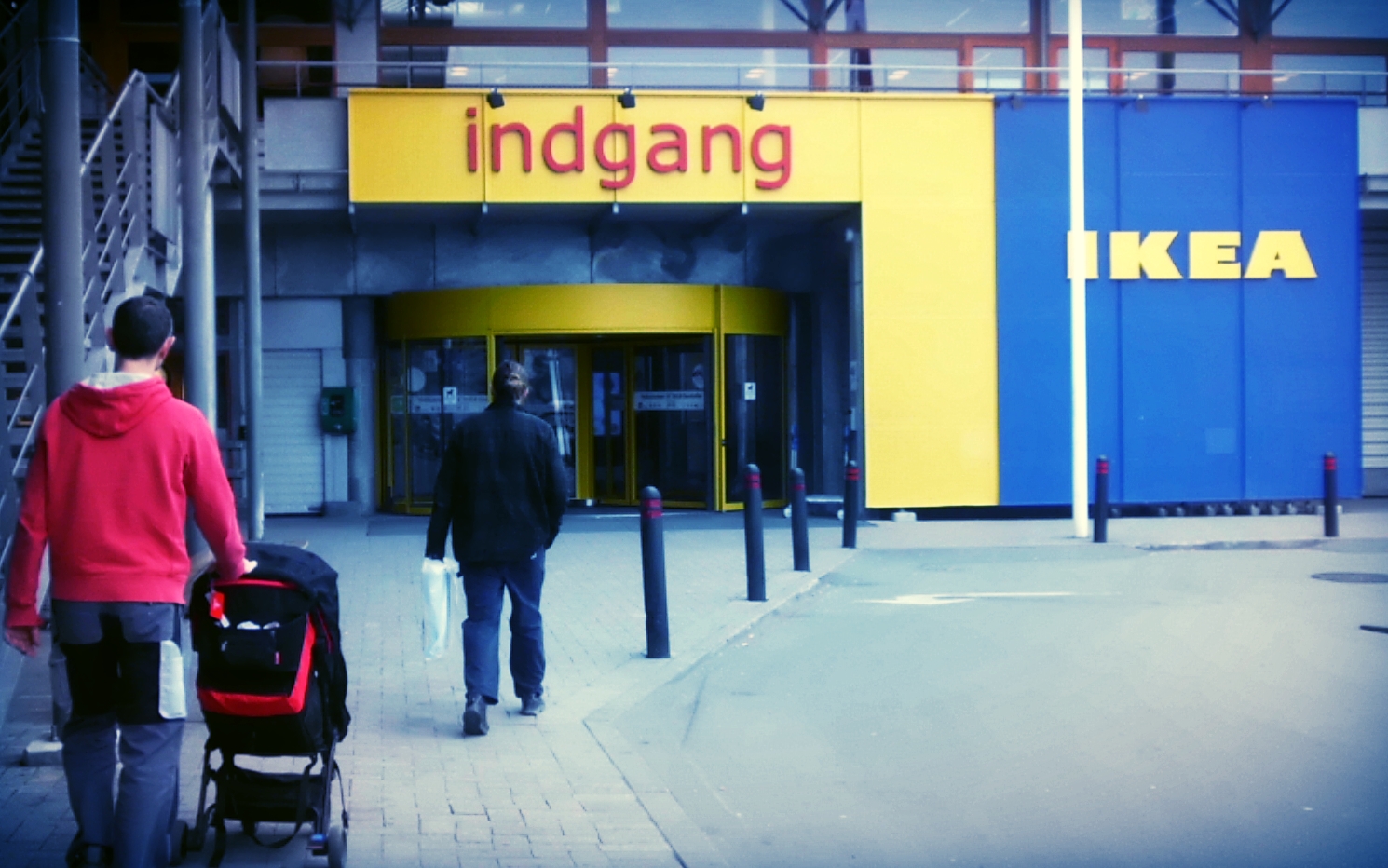 p.s I thought I'd better include a pic of said BBB. Now all you need to do is click 'like' to give a virtual hug or leave a message. BBB reads them all.